a group of socially conscious individuals and businesses who are committed to lending a hand to the vulnerable people within our diverse community
Supporting the New Farm Neighbourhood Centre
The New Farm Neighbourhood Centre provides a social hub for people to meet and have a chat, join a range of activities and tap into local support services.
The Centre is an open house with computers, kitchen, laundry and showers and can offer advice with housing and legal issues.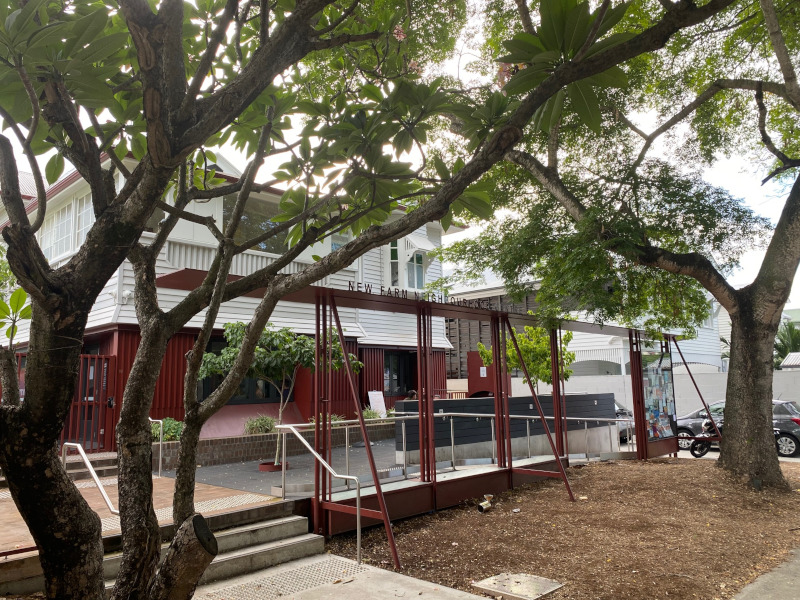 Patrons' funds are used on a case-by-case basis to pay for individuals' specific and immediate needs through the New Farm Neighbourhood Centre (located opposite New Farm Park). 
This is done in a  variety of ways such as:
Assisting with one-off low cost rent shortfalls to prevent people losing their home and entering the cycle of homelessness
Buying an essential item such as a fridge for homeless people moving into accommodation
Funding emergency accommodation
100% of Patrons' funds are used to directly help people within the community
The Cart
The Cart, the socially inclusive coffee hub at the New Farm Neighbourhood Centre is an initiative of The Patrons and New Farm Neighbourhood Centre.
The Cart provides a place for people from different walks of life in our community to mingle amidst fabulous Merlo coffee.
Visitors to The Cart are invited to 'pay it forward' by shouting a coffee for someone in the community.
New Farm Neighbourhood Centre